Transition and supporting Students with Additional Needs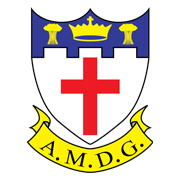 Blessed Edward Oldcorne Catholic College believes that all students have the right to a broad and balanced curriculum and all students are encouraged to take a full part in every aspect of the life of the school. A wide variety of support is provided by the Special Needs Department to enable SEND students.
Our Open Evening 2023  will provide you with an excellent opportunity to see the school however, we recognise  that you may have some more specific and personal enquiries  and questions you would like to ask if your child has  additional needs or requires additional support. We work very closely with all the primary schools that year 6 children join us from. We share information about what may be required to support students have had and may need.
If there is a specific question or query about your child or SEND provision please contact us : mmf10@blessededward.co.uk