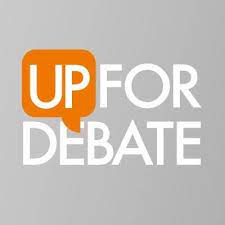 KS3
Maths
Year 7
Maths should be an option subject and not compulsory
Numbers were created by humans and therefore do not actually exist
A circle is the most useful shape
Year 8
Maths is more important than English
Mental maths is no longer relevant as we all have calculators and phones
We have a moral duty to engage in maths
Year 9
Algebra is no longer relevant
We should return to using the slide rule
We should all return to using the slide rule
ICT
Year 7
Autumn – Is cyberbullying ever justifiable, since no physical pain is felt?
Spring – Why is problem solving important in everyday life?
Summer – Has coding changed the world for the better?
Year 8
Autumn- Can hacking ever be ethical and justified?
Spring- Should networks be monitored?
Summer- Should podcasts be censored?
Year 9
Autumn- What are the biggest moral issues for students in Year 9 when using computers – how can these be mitigated?
Spring- Our personal data is stored largely on computers. How can we ensure the security of our personal information?
Summer- Why is there a digital skills shortage in society and how can this be addressed?
English
Year 7
Paired discussions and presentations to create a detective story based on Christian teaching of the Ten Commandments and Seven Deadly Sins.
Paired discussions and presentations to evaluate evidence in Sherlock Holmes short stories.
Individual speeches on injustice.
Individual speeches: "Animal testing is wrong."
Discussion: which character from The Tempest would be your island buddy?
Debate attitudes to Caliban in The Tempest: do you have pathos for Caliban?
Discussion: inhospitable places.
Year 8
Group discussion and presentation of a utopian world.
Group discussion exploring individual and shared memories.
Debate: outdoor survival skills Vs traditional academic subjects.
Paired discussions and presentation to persuade audience to attend a summer camp.
Individual speeches to argue for the best "chief" in Lord of the Flies.
Class discussion on bullying in Lord of the Flies and importance of restorative practices. "Love one another as I have loved you"
Paired collaborative writing: a lively guide to the island in Lord of the Flies.
Year 9
Group discussions on computability of religion and ethical science.
RE
KS3 topics
'The Church should ordain female priests'
'This house would legalise assisted suidide'
'Religions should not allow divorce'
'God exists'
'Morality is in the eye of the beholder'
History
Year 7
Did William the Conqueror succeed?
Was Medieval life fair?
Was the Medieval Church good?
Year 8
Was the Reformation a top-down movement?
Was Elizabeth I a strong ruler?
Was the Civil War inevitable?
Year 9
Was the First World War inevitable?
Did Women benefit from the First World War?
Did the Treaty of Versailles cause the Second World War?
Music
Year 7
What is the purpose of minimalist music?
Music can change the way we feel…
Is it important to know about and listen to the music of famous classical composers such as Mozart and Beethoven?
Year 8
Is classical music boring?
Music can change the world for the good!
Films would be boring without music…
Bob Marley was arguably the most iconic musician of the 20th Century.
Year 9
Was pop music better in the 1960's than it is today?
Simple music can be the hardest to play… (The Blues)  
KS4
ICT
Creative iMedia
R081 – What are the moral and legal issues for artists who create digital work?
R082- Stereotypes are reinforced in digital images – discuss
R087 – The influence of digital media has become far too powerful – discuss
R088 – The wide access to digital audio has resulted in a dumbing down of broadcast materials that we listen to – discuss
Enterprise & Marketing
LO2 – Understand what makes a product or service financially viable. Should businesses donate to charity?
LO3 – Understand Product Development Can discrimination ever be justified? Are robots stealing our jobs or solving labour shortages?
LO4 – Understand how to attract and retain customers. Discuss the pros and cons of loyalty cards for businesses and customers.
LO5 – Understand factors for consideration when starting a business. Is investing in the stock market moral or immoral? why?
Computer Science
Paper 1 –
1.1 System Architecture – Was Alan Turing's treatment by his country fair?
1.3 Computer networks, connections and protocols – Should broadband be free?
1.4 Network Security – Are cyber attacks ever justifable?
1.6 Ethical, legal, cultural and environmental impacts of digital technologyShould bullying and trolling be allowed? Who is responsible? Why is it a moral dilemma?
What moral dilemma does driver-less cars cause Computer Scientists?
Is it moral to let third world countries like Ghana deal with the developed world's waste?
What are the issues with the digital divide? Paper 2
2.1 Algorithms – Discuss the pros and cons of searching algorithms used in search engines
RE
Origins and Meanings
'Creationist accounts of the origin of the world is the most likely to be true'
'Quality of life is more important than the sanctity of life'
'We can't do anything to stop climate change'
'In today's society there is a great need for people'
'Only the government can impact social injustices'
'The Bible should be taken literally'
'Science and religion can not coexist'
Good and Evil
'If God was good, there would be no suffering in the world'
'Our conscience is the ultimate source of moral authority'
'Suffering is never good for us'
'Human beings are to blame for evil and suffering'
'Jesus' teachings are too unrealistic to be of any use in the modern world'
'You should not worship using statues'
'All Christins should go on pilgrimage'
The existence of suffering proves there is no God'
Life after death
'It is impossible to die well'
'There is no point in praying for the dead'
'An omnibenevolent God is incompatible with hells existence'
'People should have the right to end their own lives'
'Death is the end of our existence'
'We can do nothing to affect our eternal destination'
'The Church has no authority'
'The Second vatican council had little impact on the Church'
'The Lord's prayer is the only prayer we need'
'Funerals should be solemn occasions'
Sin and Forgiveness
'Sins and crimes should be the same thing'
'The aim of punishment should be to reform criminals'
'The death penalty should be made legal in the UK'
'Christians should always forgive'
'Salvation can only be achieved through the Church'
'There is a hell, but no one is in it'
'Features of a Catholic Church are necessary for worship'
'Sacraments are essential for salvation'
'Evangelisation is inappropriate in a multifaith society''
'Britain is a Christian county'
Music
Year 10
The OCR lost touch with musicians when it took Jazz off the curriculum.  
The American terms for note lengths are far more useful than the English words
Year 11
Why don't we learn the names of any female Baroque, Classical & Romantic Composers?
Singing in music lessons will improve our musicality more than anything else we do in our Music GCSE.