Musical Instrument & Singing Lessons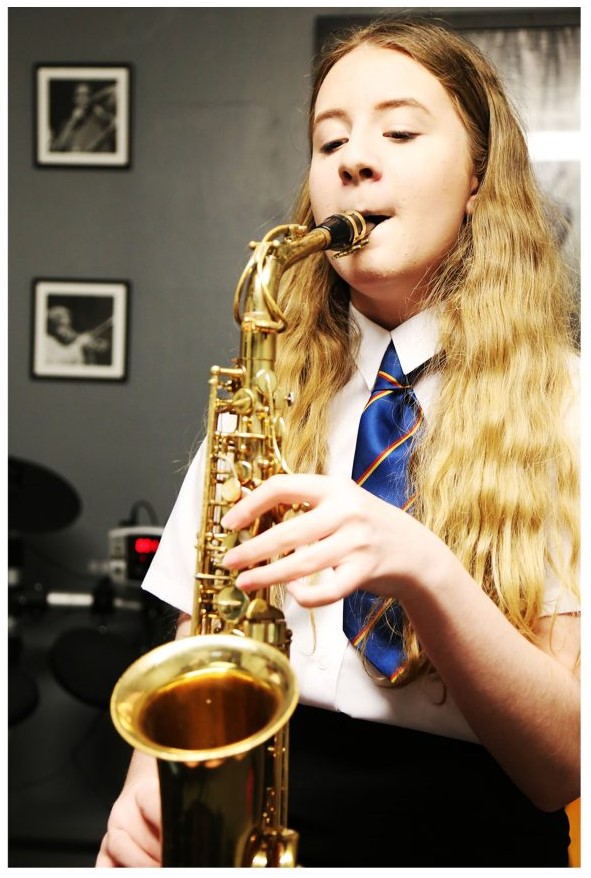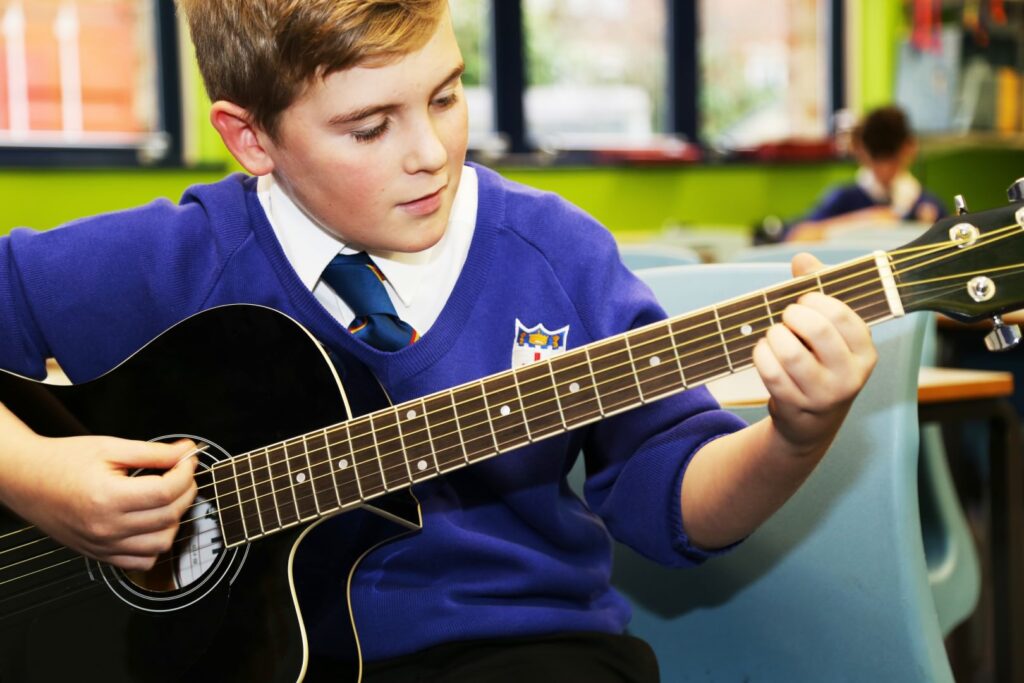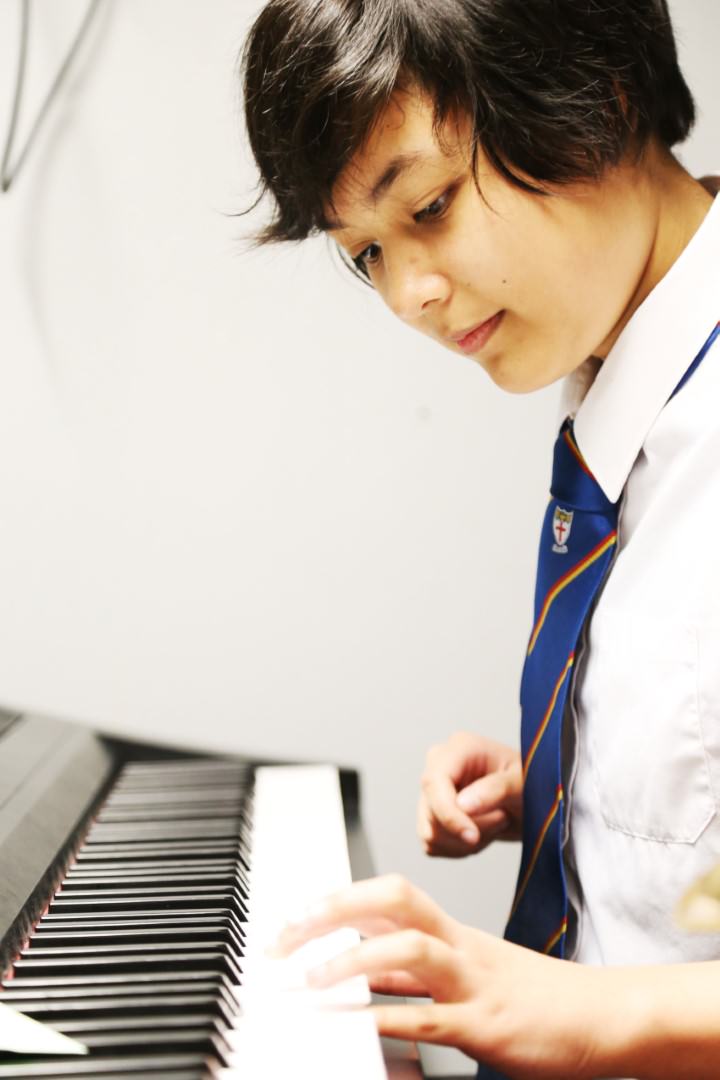 We provide a wide range of musical instrument and singing lessons at college.
Lessons take place during the school day and can be 20 or 30 minutes in duration.
Teachers ensure that timetables are rotated so that students do not miss time from the same school lesson each week.
You can discuss the options, costs and arrange lessons for your child directly with the instrument/ singing teacher.
Dear Parents,
We would like to make you aware that some of our students are eligible for financial help towards the cost of  extra music lessons at the college.
Students who are eligible for free school meals, whose parents are serving in the armed forces and those with Special Educational Needs or Disabilities can apply for  up to 50% financial assistance with music lessons. 
Students in any of these categories who then take their music studies to GCSE level can apply for up to 75% funding.
Children who are currently classed as "Looked After" are eligible for 100% funding.  
We are  also able to offer consideration on a case by case basis to students whose families are experiencing financial hardship. 
If you need help with this please email our Head of Music, Mrs Thomas at  kthomas@blessededward.co.uk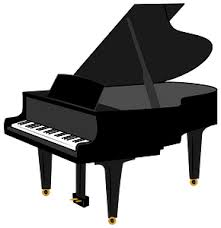 Piano / Keyboard – Mr Andy Ballett
Mobile : 07814 722623 email: andy_ballett@yahoo.co.uk
Classically trained at Worcester Royal Grammar School in piano and organ studies, Andy was appointed Organist and Director of Music at St. George's R.C Church in Worcester in 1984 and has held the post continuously to this present day, maintaining the music and training of the choir. Initially working in the banking industry for 20 years he moved into music sector full time and, in particular, music teaching in 2000, obtaining a diploma in keyboard studies with Yamaha Academy of Music.
He is adept at teaching piano, keyboard and organ, as well as music theory, from Grade 1 through to Grade 8 level, encouraging and drawing out the enjoyment gained from a musical background, realising the full potential of prospective pupils and contributing to their overall well-being which music can naturally give. Classical, modern classical and pop music styles are all covered and treated with equal commitment and passion, allowing students to follow their own paths and interests in musical taste, whilst having an understanding and appreciation of other genres of music.
The Duke of Edinburgh Awards Scheme is also actively encouraged, piano and keyboard-playing activates that are promoted through the "gaining skills " programme at Bronze, Silver and Gold levels.
Andy has been teaching at the school since 2012.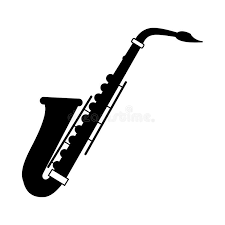 Saxophone / Clarinet / Flute – Ms Nicky Fox
Mobile : 07761 369726 email: nickyfox19@yahoo.com
Nicky is a teacher of many instruments including the flute, clarinet and saxophone. Lessons are held weekly during school time. You would have to provide your own instrument or hire from Nicky or a music shop. Lessons are charged for a term in advance. Please contact Nicky for further information on prices of lessons/ hire/ costs/ instruments costs.
Guitar / Electric Guitar / Bass / Ukulele – Mr Tim Roberts
Mobile : 07791 226453 email: timrobertsguitar@gmail.com
Tim has been teaching at Blessed Edward since 1998! He teaches beginners to advanced and can cover music theory as well. Tim holds a diploma as well as Grade 8 on three instruments.
As far as possible tuition will be guided by what pupil and parents want from the lessons, and exams are an option on classical guitar, plectrum guitar, electric guitar , electric bass and ukulele . Tim also runs the Worcester Youth Guitar Orchestra ( www.worcesterguitar.co.uk) for classical guitarists which meet once a month in Pershore and performs at the annual concert in Worcester.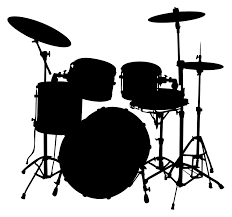 Drums – Mr. James Booton
Mobile : 07898 296368 email: jamesbooton@hotmail.co.uk
The lessons James provide encompasses all aspects of drumming. He teaches by both ear and sight which includes learning to read music notation. James believes in teaching sight reading from the start as this " a transferable skill and gives children a better understanding of music". He states that "drums are a great instrument for children to access, as it develops co-ordination and mental agility". James works towards every child's individual need and has lots of experience with students with special educational needs. He teaches grades or just simply to play with the music. Most importantly James encourages the children to have fun and achieve their personal goals.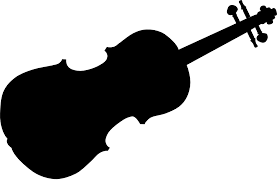 Violin tuition – September 2023 -Sharon Hill
Mobile: 07775 681236 email :musicalmaestros@ymail.com
Sharon studied piano and violin at Birmingham Conservatoire and gained a teaching qualification at Wolverhampton University.
She has co-ordinated music in a school in the Dudley Borough for 20 years and now teaches piano, violin and theory of music in schools in Worcestershire.
Piano tuition is available on a one to one basis. Violin tuition is available in small groups or one to one tuition. Sharon has violins available to hire.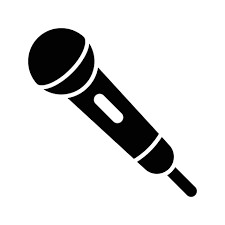 Vocal tuition- singing & drama -Lydia Dimmock
Mobile: 07495 461124 email: sunshine.pa@outlook.com
Lydia is a passionate vocal tutor by day, and a professional singer by night! She has an extensive background in the arts industry, which involves a series of exams with UKA, ABRSM, Trinity, and a performance diploma with London College of Music, alongside professional training in the west end, and performing at festivals such as Mello Festival 2022. Lydia offers private tuition within our school- but also runs a performing arts group in Hallow on a Thursday after school, which provides both training and performance opportunities for young people, as she strongly believes that experience in performing is an important part within vocal training, and it also aids in confidence building. Lydia teaches singing in all genres of music, but also offers vocal tuition for voice within drama.
Students will have the opportunity to perform many times throughout the year, as well as having the option to take exams if they wish. Private lessons are one to one, and are charged in advance.
If you have any queries or want to sign your child up to her classes, contact Lydia for further information!
For further information, Please contact:
Mrs Thomas Kthomas@blessededward.co.uk
or
Mr Bryant Pbryant@blessededward.co.uk