Fortnightly Focus – Half Term Switch Off
Breaks from school & work can really benefit your mental health and wellbeing.
They provide a change of scene and help reduce stress which can lead to health problems like depression and anxiety.
Ways to switch off?
Take a digital detox:
Read a book
Take a walk
Meditation
Listen to music
Write something
Yoga
Have a massage
Play an instrument
Bake
Draw/Paint
Have a bath
Ring a friend
People watch
Watch a movie
Do a puzzle
Try knitting/sewing
Have a cuppa
Take a nap
Listen to a podcast
Organise your wardrobe
Cook a meal
Dance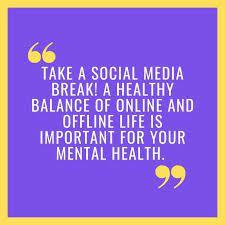 Teacher Inspiration:
Our teachers need a break too! This is how they switch off….
'I read a book and try to get more family time.' Mrs McCormack
'Go out to meet some friends for a bike ride/walk/adventure.' Mr Pain
'Spending time with my family, catching up with friends, getting to the gym more and having a night out at the theatre.' Mrs Sparey
'I will go on a pilgrimage.' Mrs Teresa
'Going for a long walk by the coast, sitting by the sea, catching up on reading and doing a bit of cooking.' Mr Dobson
'Playing tennis – of course! It takes my mind off everything & makes me laugh with my friends.' Mrs Parker
'Listening to music, going on walks in the countryside & making cakes!' Mrs Thomas
'Craft activities – sewing, knitting, crochet, painting, etc.' Miss Blagbrough.
'Going to Wales to visit family, spending time with my daughter.' Mr Williams
'Spend time with the family, sometimes just watching a movie or going for a lovely walk together on a nice day.' Mrs Taylor
You Deserve a Break – Enjoy It!!