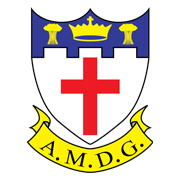 Blank Revision Timetable
This is a very important resource – download a copy for each week of your revision, plan your week and STICK TO IT
Open University – How to Revise Course
Do you get stressed at the thought of an examination? Does the idea of revision fill you with dread? This free course, Revision and examinations, will provide a host of tips to help you improve your revision and examination techniques and enable you to manage your time effectively by creating a timetable for your revision.
PiXL Resources
Here are links to our PiXL resource areas. We have sectioned them into resources we think will be useful for students and parents – but they both contain really useful stuff – CHECK THEM BOTH OUT.
PiXL Endurance
PiXL Endurance is a strategy (with supporting resource) designed to help students develop exam
related stamina and resilience in the period before they take their exams. We know that students
are being well prepared at school for the content they will face in their exams and all of us are
working hard to help them identify their weaknesses and to address them, assess them regularly
and equip them as best we are able. However, sometimes students fail to help themselves. We
know of the students who after eating a doughnut, some fizzy sweets and a can of energy drink,
think they are prepared to sit their exams. We know that some of them are not sleeping enough,
not developing good working habits, finding it difficult to know what to do first. We also know that
issues around mental health are on the rise – students who find the pressure and intensity of an
exam period overwhelming and the expectation on them crippling.
PiXL Independence are specific work sheets designed to allow students work and revise independently at home.
To access exercise videos, recipe videos, independence work sheets follow the link:
PiXL School Number: 803268
Password: Indep81
JCQ – Information for Candidates – Written examinations information click here