Achieving Your Potential – Religious Education
Aim Higher
RE Post 16
RE Careers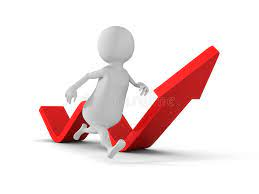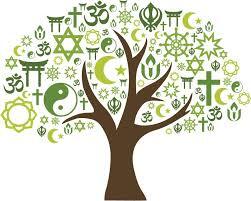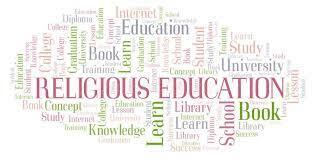 Working towards Level 8 /9 useful revision links
Here are potential post 16 providers for RE.
Some of the career options available for RE are :
k2mgwnt
Please encourage your child to access the above Google classroom. It contains all of the lessons that they have been taught as well as additional resources for revision.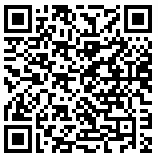 If you scan this QR code, it will take you to the GCSE exam board page. Here students can access past papers and practise their exam skills and structure. You will also find the mark schemes here and it will help students know what sort of content they should include in their answers.
Students have access to knowledge organisers, both on the Google classroom AND in their booklets that they use in lessons. These are good for checking understanding, making revision resources and testing themselves on key knowledge. At the bottom of the page are some exam questions, this is a really good way to check their understanding of a topic.
Learning beyond the curriculum:
Beyond Belief is radio 4's weekly programme that looks at faith in the modern world, probably most useful for the Christianity side of the course. https://www.bbc.co.uk/programmes/b006s6p6/episodes/player
The Big Questions is on every Sunday morning, an audience discuss moral issues. Mostly relevant to Ethics and Christianity.
https://www.bbc.co.uk/programmes/b007zpll/episodes/guide
Sophie's World by Jostein Gaarder: This book leads you though a history of the great philosophers' right through to the modern age. With Sophie, the reader is encouraged to question the world around themselves. The teacher-pupil structure enhances the plot, whose mysteries will keep you wondering to the last page.
Post 16:
The Student Room has lots of information about Philosophy and Ethics including information about the exam boards. Check with the 6th Form you are attending which exam board specification they follow. https://www.thestudentroom.co.uk/a-level/subjects/religious-studies/
On April 4, 2009, William Lane Craig and Christopher Hitchens met at Biola University to debate the question of God's existence. Craig is one of the world's foremost Christian apologists. Hitchens, is a leading spokesman for the "new atheism" movement. This will help gage your interest in the topics for a-level. Does God Exist? William Lane Craig vs. Christopher Hitchens – Full Debate [HD
CWLC
Droitwich HS
Worcester Sixth Form
Tudor Grange
Kings
King Edward VI College
RGS
Pershore Sixth Form
RE graduates have some of the highest employment rates of all University graduates, and are highly regarded by employers who are excited and intrigued by the different perceptions of life and society that a degree in this subject provides. Individuals who have studied Theology and Religious Studies go on to work in  sectors including:
Law
Public Relations and Communications
TV and Media Production
Policy and Politics
Youth and social Work
Charity Leadership/ Aid worker
Business and Management
Teaching
Public relations
The civil service
Working in a religious capacity i.e. Clergy.
Medicine
Cabin crew
Wedding planner
Nursery worker
Human Resources
Police officer
Advice worker.
Charity fundraiser.
Charity officer.
Civil Service administrator.
Community development worker.
Editorial assistant.
Equality, diversity and inclusion officer.
The arts, humanities and social sciences will be vital in building the society we want to live in, with individuals able to tackle the challenges we face and shape the future. These subjects give us the tools to examine and explain human behaviour, understand how society functions, learn from the past and apply those lessons to the present, and analyse the drivers and implications of a changing world and how different countries, places and cultures interact.